Acrylic painting on canvas to celebrate Mahou's 125th anniversary.
1,35 x 2,30 m (53" x 90,6")

Curator: Mery Cuesta
Agency: Komodos
Client: Mahou
Contributors: Carmen Segovia, María Herreros, Ana Galvañ, Cristina Daura, Víctor Coyote
Ricardo Cavolo, Darío Adanti y José Luis Merino.




The process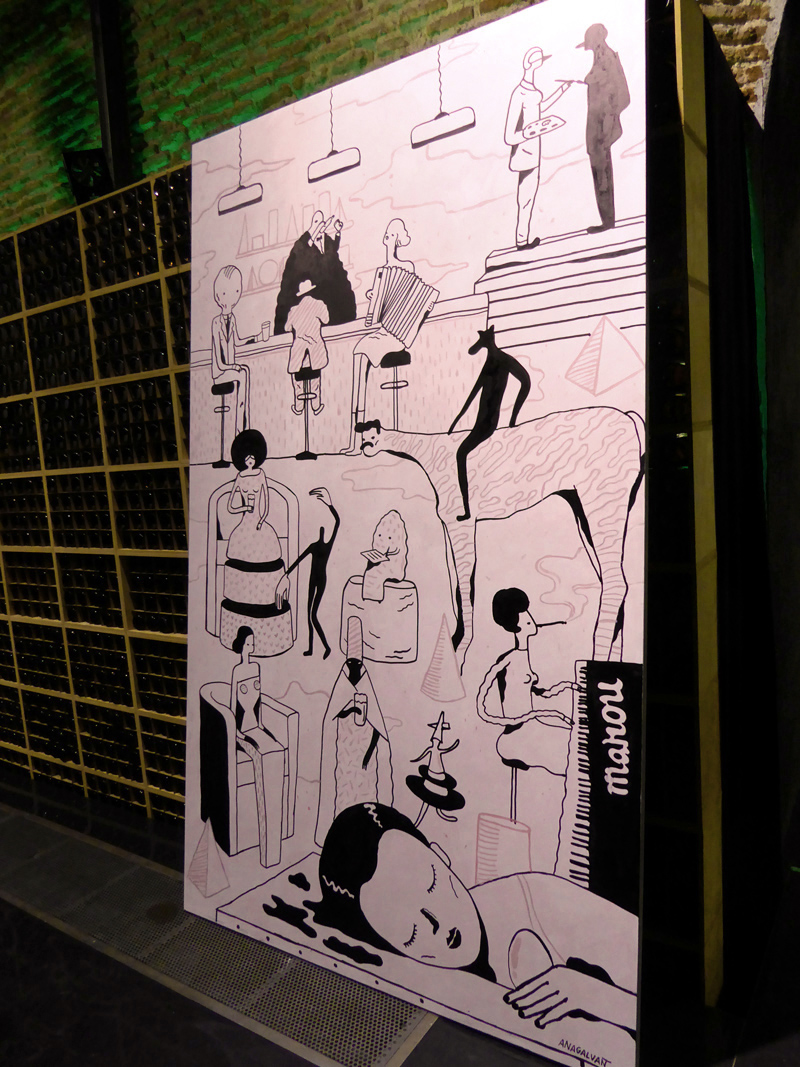 The coaster design




The exhibition at Conde Duque Center in Madrid.